Automotive Paint Services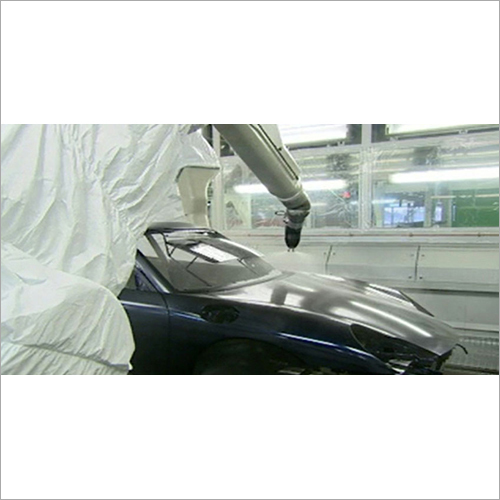 Automotive Paint Services
Product Description
TECHExpert Engineering is a pioneer in manufacturing of Conveyorised and Automatic Paint Finishing Systems on turn-key basis. Apart from having a strong foothold in India, we have also been the prime exporters of hundreds of Conveyorised and automatic paint finishing systems to the international terrains like Dubai, Bahrain, Kuwait, Oman, Saudi Arabia and Egypt, etc.

Appealing products and exceptional service belong together; we are not only dedicated to manufacturing complete Paint Finishing Systems but also support the production process as an active partner. This is why we develop and build not only coating machines but also suitable equipment. Our customer can receive complete paint supply unit from a single source. Our standard range of application technology parts can be easily ordered.
We stand throughout the stages of inception, delivery and startup and our unique problem solving system assure the best results in the most cost-effective manner. Right from the designing and engineering to manufacturing and installation, we offer complete turn-key solutions for Pre-treatment plants, spray treatment plants, Water wash Spray booth, Paint Finishing Systems, Industrial Ovens, and many more.

We are the renowned supplier for the automatic spray guns (conventional or electrostatic, automatic reciprocators, component detection system and auto paint feeding systems) that are required for conveyorised plant for automatic paint finishing system and powder coating systems. Here s a preview of our paint finishing and automatic powder coating systems.
Design Basics
Component dimension
Production schedule
Paint application process
Conveyor speed
Utilities
Features
Concept to commissioning of projects
Eliminates requirement of skilled Painter or Operator
Deliver consistent quality
Simple to operate
Less rejection
Modular design
Fully automatic conveyorised systems
Continuous paint baking ovens
Excellent overspray collection
Optimum air velocity
Solvent vapors and overspray deposits minimize risk of fire and are safe
Green design solutions guarantee energy-savings
Applications
Industrial application like Engines, Valves, Pumps, Fan, Motors, Alternators
Automotive, Auto components and automotive Filters
Coil coating, R&D / Paint Testing Lab
Plastic components and their applications
White goods
Steel and wooden furniture