Paint Application System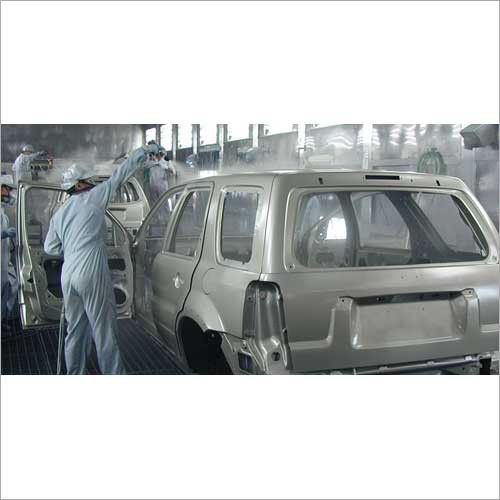 Paint Application System
Price And Quantity
Unit/Units

200000.00 - 700000.00 INR
Product Specifications
Product Description
Consultech has been in the industry for more than two decades and is a leading manufacturer of Paint Application System on Turn Key Basis. We have supplied hundreds of Conveyorised and Automatic Paint Finishing Systems in the domestic and the international market. It is the result of our meticulous research, persistent hard work, great designing and skilled engineering teams that our Paint Application Systems are the most sought after in the industry for excellent paint finishing quality and productivity.

We are also an Authorized Distributor Of Graco Inc, USA and offer a complete range of Finishing Equipment and Systems. We design paint recirculation system and also integrate 2k paint handling along with Graco products.

Wood Finishing

Typical Applications: Furniture, Kitchen cabinets, windows and doors, wooden office furniture and custom woodworking.
Coating materials: Top Coats, Sealers, Stains, Wash coats, Lacquers, Polyurethanes Waterborne and Solvent borne paints.

Metal Finishing

Typical Applications: Construction vehicles, Automotive, Aerospace, Office furniture, Trucks, Trailers, Bus and Coach.
Coating materials: Primers, Clear coats, Top coats, Enamels, Urethanes, Epoxies and Alkyds.

Plastic Finishing

Typical Applications: Automotive, Recreational vehicles, Automotive components, Electronics, Cell phones and Computer accessories.
Coating materials: Adhesion promoters, Top coats, Primers, Clear coats, 1, 2 and 3 Components, Urethanes, Waterborne and Solvent borne.
Paint Applicators (Equipment s)

Electrostatic Spray Packages

Features


High pressure diaphragm pump
Less material wear
Compact design
High flow capability

Benefits


Feed pump for circulating system
For shear sensitive materials
Easy to integrate
Less downtime and minimum service
Feed multiple guns

Air less & Air Assisted Airless Spray Packages

Features


All stainless steel pump construction
Low pulsation output high flow rate delivery
Low sound level air motor operation
Enclosed throat seal and rod
Self-adjusting pump packing

Benefits


Can handle wide range of materials including waterborne
Consistent finishing quality, multiple gun capabilities
Improves efficiency
Dust and dirt protection
Less service downtime

Electrostatic Air Spray Gun, Air Assisted Airless - Manual & Automatic Guns

Features


Light weight gun with excellent spraying control
Cable less electrostatic /no control panel
Full range of electrostatic spraying capabilities

Benefits


Air-powered gun for easy installation and service
Up to 55 percent higher transfer efficiency than other conventional guns
Waterborne available

PROM 2KE - Two component spray solution

Features


Unique design used for most materials including moisture sensitive ISO
Circulation system keeps solids in suspension
Advanced reporting system monitors production

Benefits


Intrinsically-safe controller allows easy integration into hazardous environments
Proven patented mixing technology
Can handle flow rate as low as 20 cc/min and ratios up to 30:1

Air spray guns, Pressure feed, Gravity Feed type

Features

Ideal for wood, waterborne, general metal, adhesive, automotive and high wear applications
Cutting edge air cap and nozzle design that optimize spray performance
Extensive range of gun models to meet the specific needs

Benefits


Lightweight design, low trigger force and ergonomic handle provide comfort
Fewer parts mean less maintenance and downtime
Improved transfer efficiency through reduced air consumption

Paint Circulation Systems, Process Pumps and Bulk Paint Handling Solution

Features

Ideal for Automatic Paint Application System for General metal, Wood, Waterborne, Adhesive, Automotive

Benefits


Eliminates the need for skilled Painter or Operator
Deliver consistent quality of painting on product
Easy operation
Negligible rejection

Accessories: Accessories that are widely used in the paint application like Paint hose, Paint regulators, Paint filters, Connectors, Agitators, Auto controls, Pneumatic components, etc.